This weekend all my baking dreams became reality as I toodled down to the Business Design Centre in Islington for the BBC Good Food Bakes and Cakes Show*. My main reason for going was to see the Great British Bake Off judges in the flesh (because I'll never get my own place in that tent.) However, I got a little bit sidetracked and ended up missing their demonstrations (partly because I couldn't find the theatre.)
As disappointed as I was to begin with, that was soon alleviated because I was invited to take part in a workshop with the British Sugarcraft Guild. Cake decorating isn't exactly a skill of mine. If it extends beyond sticking some sweets to it I'm a bit stuck. So, I sat down with a bit of trepidation, at the table to be confronted with some sugar paste, a few wires and a rolling-pin.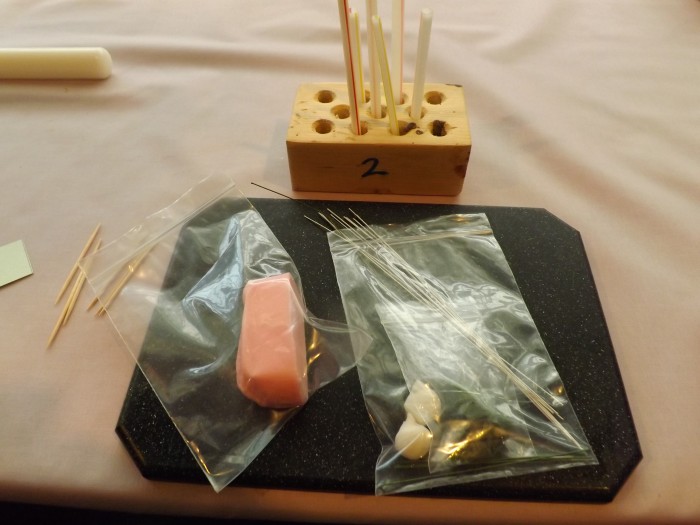 Scary stuff. Especially as they then presented, in true Blue Peter "here's one I made earlier" style, what we'd be creating.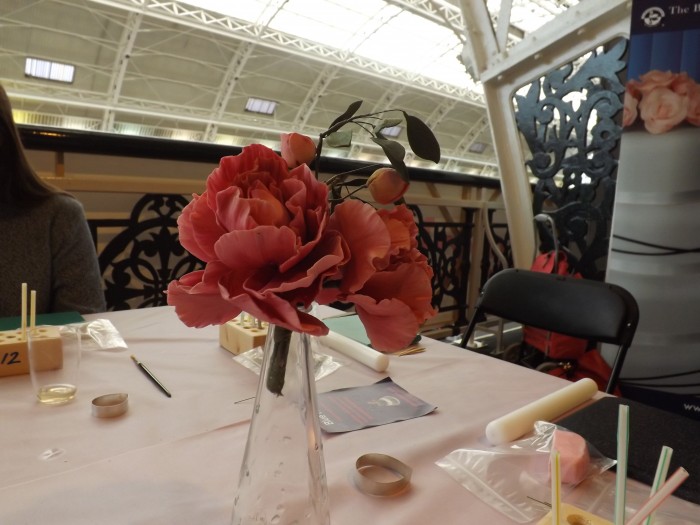 Sugarcrafted peonies. I sat at that table for just over an hour I'd say and we worked through it step by step. I can tell you now, mine certainly did not look like that once we'd finished. It is a lot easier than it looks (when you have an expert walking you through it) but it was still difficult. I've got even more respect now for those people who are good at this. Patience most definitely is a virtue in sugarcraft!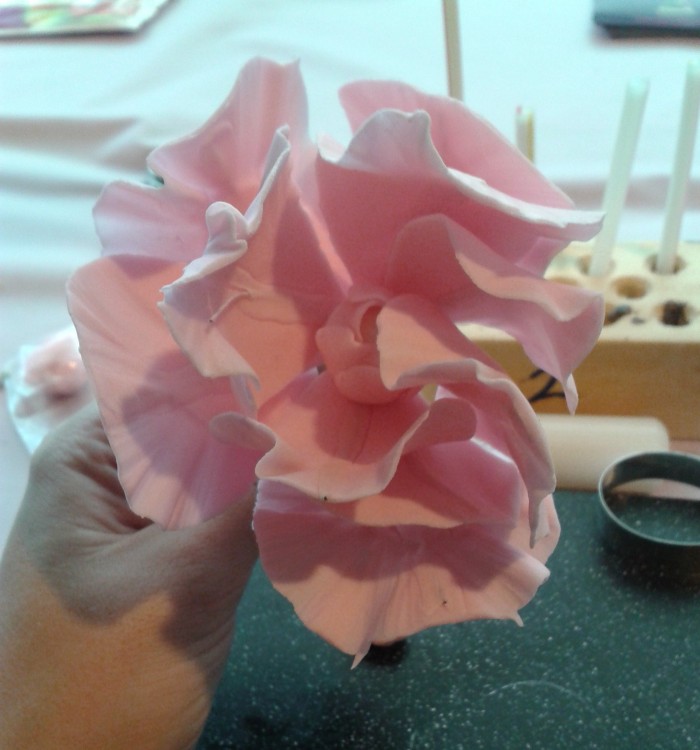 Here is my attempt at it. I'll be honest, I'm pretty proud of myself with this one. It took a while to get the hang of some of the techniques but as they say, practice makes perfect. I think I need a lot more practice!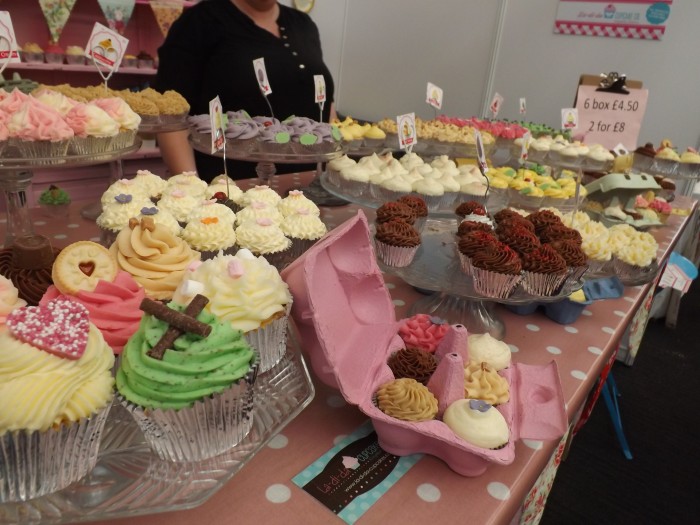 As well as trying out my new skills I discovered La-Di-Da Cupcakes and they're super cute, teeny tiny cupcakes that fit in egg boxes. They looked so amazing and I pretty much wanted to scoff the lot! Also, the best part about the little ones is that you can eat four times as many because that's how many it takes to add up to one real life sized cupcake. Winner!
I was also very happy to see Nova Scotia Farm Produce there too. They sell the most delicious jelly less pork pies and gorgeous steak pies. I first discovered them at the Cake and Bake Show last year in Earl's Court. I came home this time with eight pies. I think I'll be making an online purchase soon though (so long healthy eating!)
All in all I had a really great day. I just wished I'd been able to cast my eyes on Mary Berry and Paul Hollywood in real life. Never mind.
Kisses,