This weekend we went to Ashridge Estate in Hertfordshire to spend the day with Tom's family for his Grandma's 70th birthday. We had a really lovely day catching up and playing rounders – even if I do have a bruise on my right thigh after getting hit with the ball twice! I think I might have to hang up my bowling arm if I'm going to keep getting hit like that!
Anyway, we took a picnic with us and I was keen not to go mad with the treats and stick to my Slimming World plan as much as I could. So, I made this pasta salad. It may not be the prettiest meal but it was really tasty and easy to make. Another big plus is that it is completely syn free plus, the tomatoes and spinach are speed food.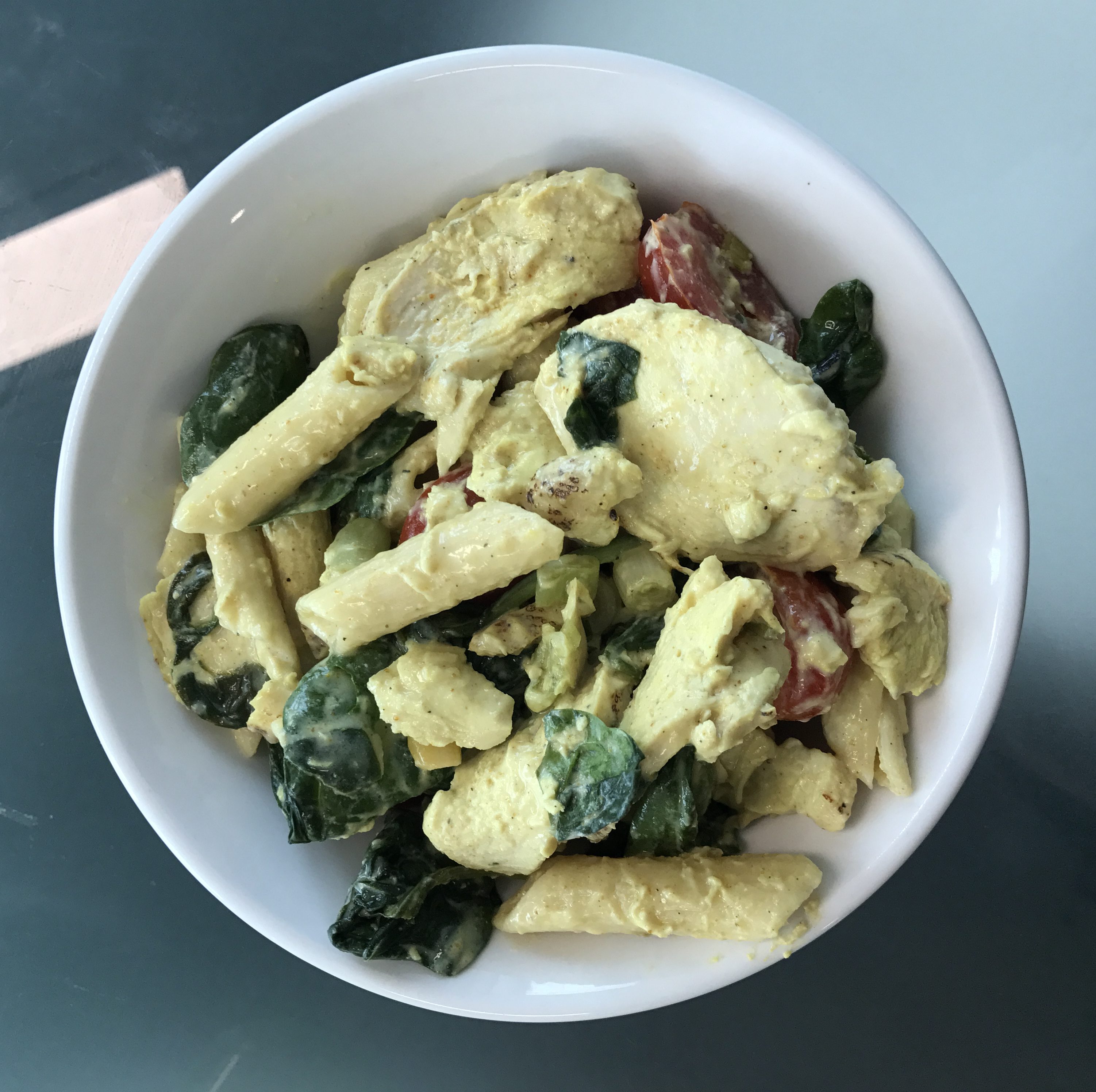 Ingredients
500g cooked chicken
zest of 1 lime
juice of 2 limes
1.5 tbsp medium curry powder
4 spring onions
200g cherry tomatoes
100g baby spinach
400g cooked pasta
300g fat-free natural yoghurt
2 tbsp vanilla fat-free yoghurt
1 tbsp soy sauce
Method
Cut the chicken into bite-size pieces and put into a bowl with the lime zest and juice and curry powder. Mix thoroughly, cover and leave in the fridge for at least an hour (or overnight).
Finely chop the spring onions and halve the tomatoes. Put them in a bowl with the pasta and spinach and mix with chicken.
Mix the natural and vanilla yoghurt and soy sauce in a small bowl.
Pour the dressing over the rest of the ingredients and mix together.
That's it. It's so easy but really tasty. Also, this makes tons of the stuff. We had a lovely big portion on Saturday at the picnic. We both had some for lunch on Sunday and there was still some for packed lunches for work too. Yum.